In today's digital world, most e-commerce sites are looking for digital marketing services to make their companies grow at a higher pace. 
Many companies still prefer to create their online stores on their own but it is always better to hire agencies to save time for other important things. 
Below are some of the benefits that you will get after hiring digital marketing agencies for your e-commerce business-
1. High level of Professionalism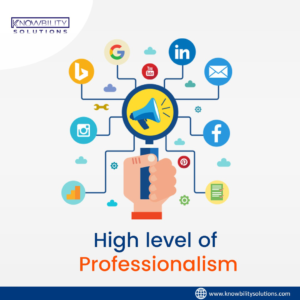 It is always better to have a Digital Marketing Agency for your e-commerce company so that you can invest your time on other important matters. 
Unless you are a professional, it will take a lot longer for you to build a website for your business and manage the entire digital marketing. 
Because ending up with an unprofessional website can cause you to over budget. 
2. Might get some innovative ideas
A marketing agency has all the required tools with proper training which can help you to build an efficient e-commerce business. 
These agencies can also help you get innovative and trendy ideas for your business which might seek more visitors and high revenue. 
The experience of digital marketing agencies working with other clients also helps you with new ideas. 
3. They know about the right tools
It becomes cumbersome to keep track of all the trends and changes in today's digital market on your own. Having a digital marketing company on your side can help you with it. 
Digital marketing agencies have the knowledge of all the right and trendy tools to manage your website thus making your business more productive. 
4. Competitive agencies make your business grow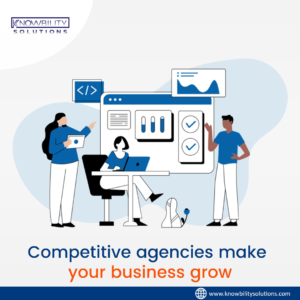 These days, there is high competition between digital marketing agencies due to which they make sure to provide top-notch service to their clients and keep their online business updated. 
5. Good scope for brand awareness
Having an online shout-out brand awareness campaign for your business is also one of the ways to succeed.
Brand awareness is crucial for any business looking to build a loyal customer base and grow its brand. It involves creating a recognizable brand identity that resonates with your target audience and leaves a lasting impression. There are many effective strategies for creating brand awareness, including social media marketing, influencer marketing, content marketing, public relations, and events.
Each of these tactics can help increase brand awareness by reaching a large audience and positioning your brand as a thought leader in your industry. When used in combination, they can create a comprehensive marketing campaign that maximizes the impact of your brand messaging. By investing in building brand awareness, businesses can attract new customers, foster loyalty, and establish their brand as a trusted authority in their industry.
6. Grow together side by side
Your company and the digital marketing agency you are connected with will grow simultaneously. 
Agencies are usually future-oriented and think of having a long-term contract with the company they are working for. This can be beneficial for you as it will allow you to create marketing strategies for your online store. 
Eventually, if you want your e-commerce business to grow, it is better to invest in digital marketing companies. 
Having the right team by your side, you can hit the ground running. 
Looking for such a digital marketing agency to work with you, click on the below link