If you are running a business and want people know about your services, digital marketing and SEO is the most affordable and productive solution. Here are some most-effective search engine optimisation (SEO) tips for small businesses in Australia, so you can leverage its benefits.
Search Engine Optimisation (SEO): Designing, optimizing, and maintaining a website for it to rank well in search results.
Social Media Marketing (SMM): Utilizing social media sites such as Facebook, Twitter, and Pinterest to influence customers and raise brand awareness.
Pay Per Click (PPC): Paid search engine results in pages advertising, such as the sponsored listings that appear above and to the right of Google's search results.
Search Engine Marketing (SEM): All of the above activities are included in this broader field.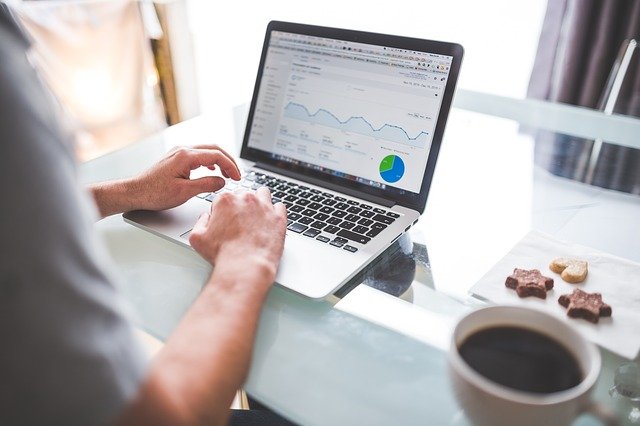 TIP #1: GET AS MANY LINKS TO YOUR WEBSITE AS YOU CAN FROM OTHER WEBSITES.
This isn't so much to attract users to click through from those sites as it is to offer your website more legitimacy in Google's eyes by having this link. The better, the higher the quality of the site that links to yours. We frequently develop a detailed list of sites for clients to obtain listings/links on, or other clients prefer that we obtain the links for them. However, here are a few suggestions to get you started: Local directories (Berry.org.au, South Coast Local), business directories (True Local, Hotfrog), social media sites (Linked In, Pinterest, YouTube), industry directories (Stability, TripAdvisor, XYZ Association), local directories (Berry.org.au, South Coast Local), local blogs, industry blogs, websites of complementary businesses/suppliers/colleagues, friends and family websites… The list goes on and on.
TIP #2: AVOID CLICKING ON LINKS FROM SUSPICIOUS OR SPAMMY WEBSITES.
On the other side of Tip #1, avoid obtaining a link to your website from any other site that appears to be suspect, as this can harm your results. These are the types of sites that some SEO 'experts' may gain links for you – be aware if they appear shady and make outrageous claims! Watch out for shoddy, 'cheap-looking' design, a slew of connections, and illogically written content. These two images demonstrate the type of thing to be wary of. An example of a shady website on which you should avoid placing a link. Take note of the illogical titles and content, as well as the links, which are strewn throughout the text.
TIP #3: SELECT YOUR 'KEYWORDS.
Keywords are the words or phrases that consumers use to find products or services similar to yours when using a search engine. For this, SEOs employ Google Adwords tools, however, they aren't user-friendly for most individuals. So either hires a pro (it might take as little as an hour for them to conduct keyword research and compile a report for you) or conduct an informal survey of your friends, family, and clients to learn what phrases they would look for. Sprinkle these 'keywords' throughout your website in appropriate places… There will be more on this soon!
TIP #4: EACH MAIN KEYWORD SHOULD HAVE ITS PAGE ON YOUR WEBSITE.
Once you've decided on your keywords (Tip #3), make sure each one has its page on your website. If you manage a cafe that also creates birthday cakes, for example, your keywords might be 'cafe/s in berry' and 'birthday cakes berry.' One page would be dedicated to the cafe, while another would be dedicated to the birthday cake service. The keyword should be included in the primary headline of each page – for example, 'Homemade and decorated birthday cakes in Berry' – and it should be stated again in the written content on the page.
TIP #5: DON'T COPY CONTENT FROM ANOTHER WEBSITE.
This means that you should not duplicate written information from another website; instead, compose it in your terms. Also, avoid duplicating material across several sections of your website. This is something Google dislikes because it implies that the site doesn't have anything unique or valuable to offer visitors, or that it could even be a spam site. This is a particularly difficult task for online retailers, who may have hundreds of product pages for which they must create original content. It's tempting to rely just on manufacturer descriptions, but many other sellers will do so as well. It's also quite tempting to utilize similar descriptions for each product, tweaking them slightly. Make an effort to write unique material for each page.
Related Post:
50 Facts and Figure about Digital Marketing in 2022
Top Digital Marketing Advertising Benefits for Small Businesses
IN CONCLUSION
There's a lot more to SEO than the ten tips above, but we hope they provide best SEO for small businesses in Australia with some ideas for things they can do on their own or ask their web designer or an SEO professional to perform for them. These guidelines automatically simplify the vast quantity of knowledge accessible on SEO to be simple to understand. Best of luck! In the comments, please let us know if you have any queries.