Take a look at Knowbility Solutions compilation of the most intriguing and informative internet marketing statistics. Our comprehensive collection of 50 digital marketing metrics will give you a holistic view of online marketing in 2022, from SEO to PPC, SEM, email marketing, and everything in between.
If you want to be successful in the realm of online marketing, you must realize that nothing is ever exactly where you left it. Because digital marketing is such a dynamic sector, the technology, trends, and insights that drive it are always changing.
To make things as simple as possible, we've divided the list into the most important aspects of web marketing to be aware of. There is something in this for everyone, whether you are an intermediate marketer, a rookie, or a digital marketing specialist.
1. Search Engine Optimisation (SEO)
2. Content Marketing
3. Conversion Rate Optimisation (CRO)
4. Social Media
5. Pay Per Click and SEM
6. Technology Driven Marketing
7. Email Marketing
8. Video Marketing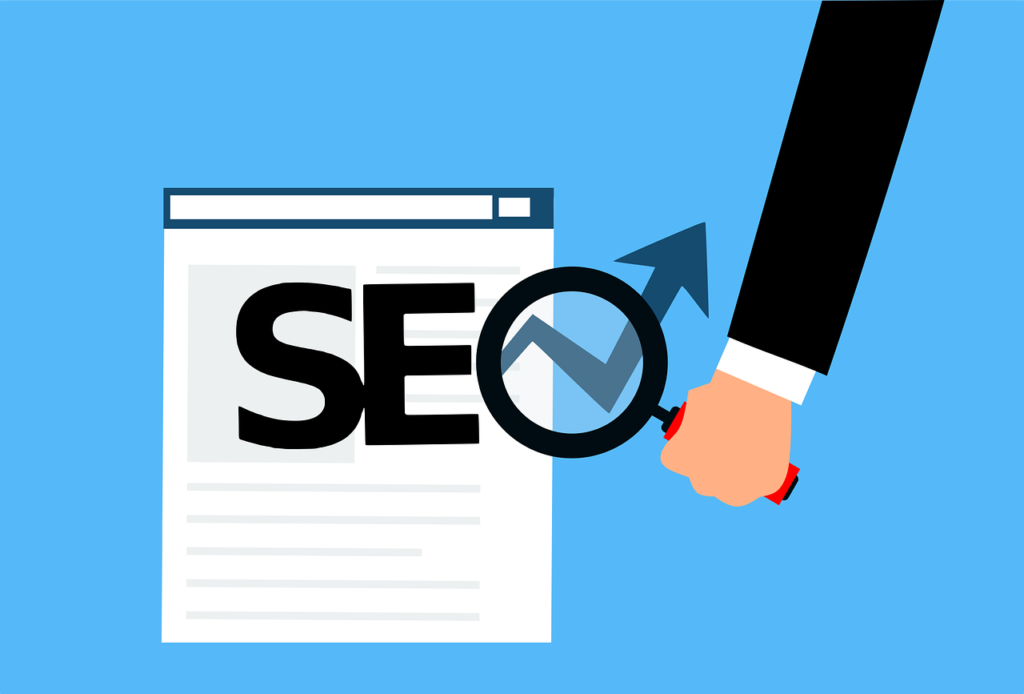 1. The most widely used search engine is Google.
Google will account for more than 92% of total search engine traffic by 2022, across desktop, smartphone, and tablet platforms. The rest of the search engine traffic is made up of Bing, Baidu, Yahoo, AOL, and smaller competitors like DuckDuckGo.
2. Google searches with four words or less account for half of all searches.
Long-tail keywords, which are search terms that contain four or more words, account for more than half of all Google searches. These keywords also convert at a higher rate than their shorter equivalents, according to the most recent digital marketing data.
3. Keeping existing content up to date can boost organic traffic by 437%.
Update old, existing website material with fresh information, according to a test conducted by Knowbility Solutions in 2022, can boost the volume of web visits by more than four times. The study found that simply altering the page title increased page visits by 107% when compared to pages that were not altered.
4. If you're not on Google's first page, you have a 1% chance of getting a click.
Websites on page 2 and up receive less than 0.83% of total organic website clicks, which is a staggering amount. This statistic emphasizes the critical importance of being on the first page of Google for important keywords. If you want to keep a secret, put it on page two of Google, as the adage goes.
5. Link building is the most difficult component of SEO, according to 65% of SEOs.
Most SEOs admit that local SEO is the most challenging component of search engine optimization since there are so many regulations to follow and a high price to pay if you get it wrong. Google's ability to detect artificial link patterns is continually improving, which means that marketers must use safe, white-hat link-building tactics that adhere to Google's webmaster standards.
6. 34% of SEO-investing organizations spend more than $1,000 each month on link building.
According to a recent industry study, more than a third of organizations will spend more than USD 1,000 per month on link development. This includes costs such as outreach, content creation, and other related expenses. In most situations, this task is completely outsourced to an SEO agency with the necessary in-house competencies.
7.46% of all queries have a specific location in mind.
Are you considering implementing a local SEO strategy? You aren't the only one who thinks like this! Local SEO is the most in-demand service at Knowbility Solutions. With a local SEO plan, a growing number of small to medium-sized businesses are grabbing the chance to significantly enhance their organic search visibility.
8. Conversion occurs in 28% of searches with a local goal.
A stunning 28% of all online searches with a local search intent will result in a conversion, whether it's a store visit or an online purchase. This single digital marketing statistic highlights the enormous benefit of a localized SEO strategy.
9. Searches for "near me" have increased by 130 %. YOY
The number of "Near Me" searches climbed by 130% between 2019 and 2022. When a user performs a near me search query, Google leverages location data, device data, and search history to give tailored, highly relevant results. In the last five years, the number of people using the "Near Me" suffix in a Google search has increased by more than 500%, and this trend is projected to continue as Google's search algorithm becomes more advanced.
10. SEO, according to 61% of marketing professionals, is the key to success.
Search engine optimization, according to digital marketing experts, is the key to long-term business success. When it comes to incorporating search engine optimization into a successful digital marketing plan, scalability and longevity are two of the most critical considerations.
11. Longtail keywords provide a better click-through rate (CTR)
According to the most recent SEO statistics, long-tail keywords (4 or more phrases) have a 3-5% greater CTR in the SERPs than keywords with only one or two words. Websites that concentrate on highly relevant, longtail keywords are more likely to have a higher CTR than those that concentrate solely on short, high-volume keywords.
12. 70% of clicks in search engine results are organic, whereas 30% are paid.
When searching the major search engines, seven out of ten people will choose an organic result over a paid result. Organic results, on average, have a higher level of confidence than purchased results. Search engine optimization (SEO) is a significant driving force behind all digital marketing activities.
13. Users who conducted a local search identified a store within 8 kilometres in 72% of cases (5 miles)
Local SEO is a powerful tool for attracting local, motivated customers to a physical site. According to the most recent statistics, 72% of users will find a retailer within five miles of where they made their search.
14. 56% of companies have yet to claim their free Google My Business listing.
More than half of all businesses have yet to claim their listing on Google My Business. This figure demonstrates the lack of knowledge and clarity about what it takes to own a Google My Business (GMB) listing.
15. 82% of businesses have yet to claim their free Bing Business Listing.
This statistic demonstrates that more than 8/10 firms have not bothered to register their Bing business listing, which is perhaps not as unexpected as the 56% of users who have not claimed their GMB listing. It may not come as a surprise, given that Bing accounts for less than 7% of all search engine traffic.
16. A whopping 81% of businesses who used SEO saw a positive result.
Are you on the fence about employing an SEO firm for your company? According to the most recent digital marketing data, more than eight out of 10 firms had a favourable result from their search engine optimization efforts.
Content Marketing Statistics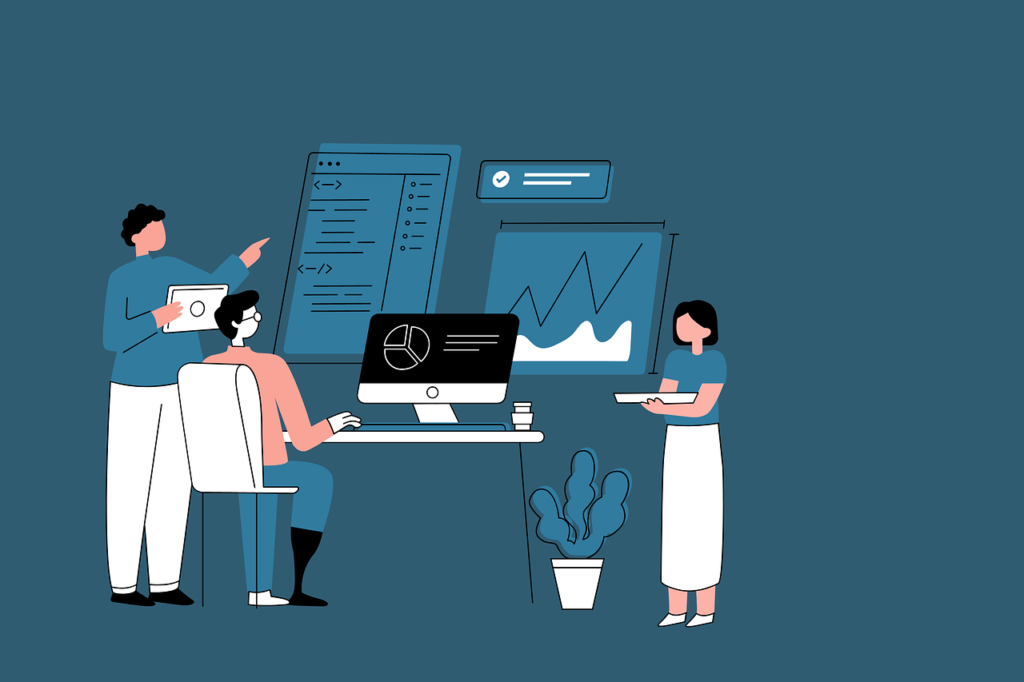 17. Adding fresh photos and material to old content can boost traffic by more than 111 %.
Before you start developing new material, check to see if you're getting the most out of what you already have. Adding new content and graphics to existing articles can increase your organic website traffic.
18. Length is important, at least in terms of SEO exposure.
In the organic Google search results, the typical page one ranking for a mid to high competitiveness search term is 1,890-words long. Backlinko's astonishing number emphasizes the necessity of thoroughly covering information. Long-form material isn't required to rank well on Google; but, websites that post it can (in general) explore a topic in greater depth.
19. Content marketing raises indexation rates by 434 % when done regularly.
When it comes to content marketing strategy, consistency is crucial. Websites that are updated regularly are favoured by search engines. According to the most recent digital marketing statistics, websites that upload and update material regularly should expect faster indexing by search engines, which means more interaction with internet users. Indexing might take anywhere from four days to six months, depending on the size of your website. In any event, consistent content marketing can boost overall website search visibility and speed up indexing.
20. Relevancy, according to 72% of marketers, is the key to successful content marketing.
It's time to verify if this is relevant to your industry before you start writing about high-search topics. Publishing relevant content, according to 72% of marketers, is the cornerstone to a successful digital marketing plan.
21. Only over 40% of marketers publish content once a week.
Do you aspire to be the best in your field? Regular content marketing could help you gain industry awareness, enhance organic website traffic, and build trust among your target audience. According to the most recent content marketing statistics, less than 40% of marketers will publish material every week.
Statistics on Conversion Rate Optimization (CRO)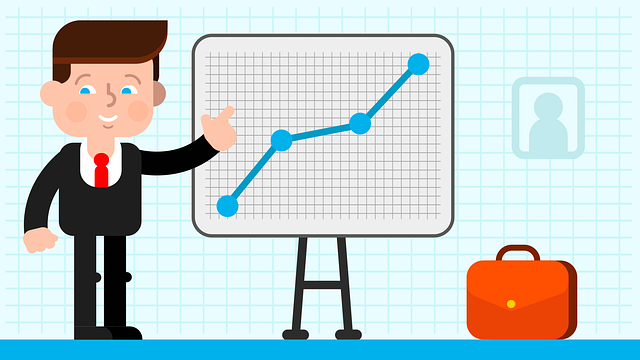 22. Customers trust a company with positive internet evaluations 73% of the time.
Do you want to increase the number of visitors who become customers? It all begins with faith. When it comes to making a reservation, purchasing an item, or scheduling a service, customers trust businesses with online evaluations more than 7 out of 10 times. You must have a review-building plan in place if you want to develop trust with potential customers.
23. Only 34% of companies use A/B testing on their website.
To get the most out of sponsored, social, and organic website traffic, you need to know who you're talking to. Only one-third of websites conduct A/B tests while changing their websites, which is surprising. A/B testing is an effective technique to learn more about your customers and build worthwhile shopping experiences.
24. A web page's average conversion rate is only 2.35%
Getting traffic is one thing; turning that traffic into paying clients is a very different story. Only 2.35 % of users who visit a web page convert, according to the most recent data from Wordstream.
25. Although mobile devices account for 60% of Google searches, they only account for 34% of conversions.
Users enjoy browsing on their mobile devices, but they are much less likely to convert from them. According to the most recent data from digital marketing, mobile devices account for more than half of all searches but only around a third of all conversions.
26. A Facebook Ad has a conversion rate of 9.21% on average.
The average conversion rate from a Facebook advertisement is 9.21%, according to Wordstream. The figures vary drastically by industry, with a 14.29% conversion rate in the fitness industry compared to a 2.31% conversion rate in the IT industry.
27. Facebook is the world's third most popular website.
Facebook is the world's third most frequented website, behind Google and YouTube, according to the most recent internet marketing statistics. According to Statista's social media marketing statistics, Facebook receives an amazing 20 billion monthly visitors.
28. The average amount of time spent on social media per day is 145 minutes.
Do you need confirmation that your social media marketing ads are being seen by users? The average social media user spends more than two hours each day on social media sites, according to the most recent digital marketing statistics.
29. Facebook has a monthly user base of 2.701 billion people.
When it comes to social media marketing platforms, Facebook is the global leader. More than half of all worldwide social media users are members of the grand statesman of social media.
Pay Per Click and SEM Statistics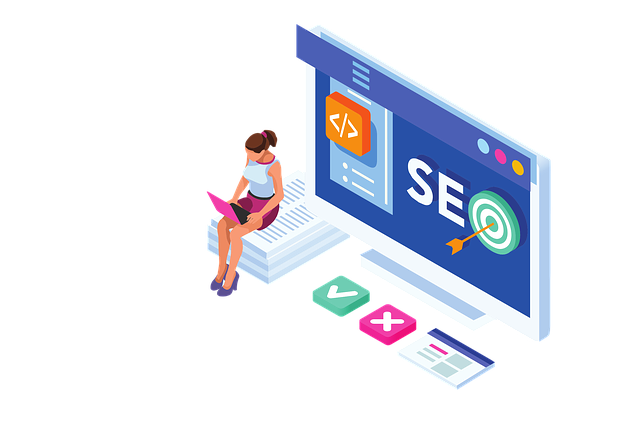 30. Businesses who combine PPC and SEO report a 25% increase in clicks and a 27% increase in profitability.
Who says you can only spend money on one type of marketing? According to the most recent research, firms that use a multi-channel approach that includes SEM and SEO make 27%more money than those that use a single channel approach.
31. Since 2014, the use of adblocking software has increased from 15% to 30%.
On their favourite websites, users do not want to be overwhelmed with adverts. According to the most recent statistics, 30% of online users have Adblock extensions or software installed, which prohibits adverts from being displayed on the display network.
32. Search ads can boost brand recognition by up to 80%.
According to Google, online ads may help firms raise brand awareness by up to 80%. For businesses trying to raise brand or product awareness, search ads may be a powerful tool.
33. A text advertisement will be clicked by 49% of users.
Almost half of all consumers will click on a text advertisement in the search engine results pages, according to data from search engine land.
34. Only 43% of users can distinguish between organic and sponsored listings.
There's no way around it: during the last few years, Google has purposefully inserted sponsored adverts within the organic ranks. Only about half of users can tell the difference between such a paid and an organically listing.
35. With $72 per click, the insurance industry has a high average CPC.
Do you want to increase the number of consumers for your insurance agency? You'd best have a lot of cash on hand. According to the most recent marketing data, insurance industry search phrases cost an average of $72 per click.
36. At 0.48 cents per click, the food and beverage business has the lowest average CPC.
The food and beverage industry has a low average click off.48c, owing to low customer lifetime value and conversion rates. In general, the more valuable a customer is to a company in the long run, the more competitive (and pricey) the PPC market becomes.
37. In 2022, the average search advertising ad expenditure per internet user is expected to reach $40.99.
According to Statista, the average search advertising spending per internet user in 2022 is expected to be $40.99.
38. In 2022, the United States will spend the most on advertising (US$77,226 million).
According to Statista, the United States will spend the most money on sponsored advertising in 2022, continuing prior year trends.
Technology Driven Marketing Statistics
39. A location is included in 30% of Google searches made from a mobile device.
This figure should come as no surprise, but it emphasizes the significance of having a mobile-friendly website. Users conducting mobile searches are frequently in a 'hunting' phase, which implies they are looking for immediate, localized results.
40. A mobile device will be used by 92% of consumers to access the internet.
In 2022, more than 9 out of 10 people will use their mobile devices to access the internet. It should come as no surprise that, as mobile devices become the primary computing device for a growing number of people, the majority of them will use it as their primary online browser. Mobile internet access is now more accessible than ever before because of increased mobile speed, smarter mobile devices, and lower mobile internet access costs.
41. A website's load time should not exceed 5 seconds.
According to the most recent data, speed counts when it comes to mobile load times. Sites that take more than 5 seconds to load will receive 70% fewer mobile sessions in 2022 than those that load in less than three seconds. According to Google, a one-second delay might result in a 20% decline in conversions. If there's one thing you should pay attention to, it's the speed of your website and the accessibility of your devices.
42. Before visiting a store, more than 30% of consumers will conduct a mobile search.
It doesn't matter whether you're a brick-and-mortar store that makes all of your sales in person; your internet presence is important. According to a recent study, nearly one-third of people will examine a company's website before visiting the shop. This could be for a variety of reasons, including checking prices, trading hours, menu items, or inventories. Whatever the reason, your company must have a current web presence.
43. When they are in a store, 43% of users make an internet search.
According to recent statistics, about half of us will conduct a mobile search while in a store. Users will utilize their mobile devices to check prices, competition inventory, and seek out online purchases while visiting a physical location, giving them more options than ever before.
44. 69% of smartphone users believe they are more likely to buy from an online store that responds to their questions.
Do you have a FAQ list that needs to be updated? This is the data on technology-driven marketing that should motivate you to take action. A stunning 69% of users said they will buy from a store that answers their questions properly. To provide the maximum value to your potential customers, consider changing your online product pages, menu, or FAQ list.
45. Although mobile devices account for 66% of e-Commerce sessions, they account for less than 30% of conversions.
While two-thirds of shoppers will investigate a product online, the majority will make their final purchase on their desktop. This is due to longer purchasing contemplation times and a higher level of trust in desktop or laptop computers. This number is likely to alter in the coming years as more people complete transactions on their mobile devices as a result of enhanced mobile shopping experiences.
46. Voice and image searches will account for more than half of all search engine usage.
Voice search is becoming more common in organic search because of voice assistants like Amazon Alexa, Apple Siri, and Google Home. Users are increasingly using image searches to learn more about a certain image.
47. Before making a purchase, 88% of shoppers read online reviews.
Before making an online purchase, nearly 9 out of 10 shoppers read online reviews. Understanding previous customer experiences are essential to know what to expect from a company. Genuine, positive reviews from real customers are the social proof that prospective customers seek before making a purchase.
48. Users will avoid purchasing from a website with a bad mobile design 57% of the time.
Users have more options than ever before, which allows them to be pickier when it comes to who they purchase with. According to Google's latest data, users who are unable to read or explore material effects on their mobile devices will abandon the web page.
49. Voice search is already used by 27% of Google users.
Voice search data reveal that each year, more and more people are utilizing it. According to the most recent data, more than a quarter of Google users will use voice search while completing a Google search. Webmasters and advertisers should be aware of this new trend and make sure their content and structured data are voice search ready.
50. In addition to English, voice search is now available in over 60 languages.
Voice search is currently available in more than sixty languages around the world, according to Wikipedia. As technology catches up with demand, voice search statistics are rapidly changing. With the voice recognition rollout, AI and voice recognition are still playing catch-up.
More Blog: TOP 5 SEO Companies in Melbourne Australia
Final Thoughts
It is critical to have a wide awareness of the online ecosystem whether you are investing in SEO, SEM, Social, or any other internet marketing channel for your digital marketing. The digital marketing statistics from Knowbility Solutions for 2022 are intended to help you piece together the digital world and understand how different marketing channels interact and influence one another.
You've come to the right place if you need assistance with search engine optimization. Knowbility Solutions is Australia's fastest-growing SEO firm, dedicated to assisting small, medium, large, and enterprise companies in making better, more informed SEO marketing decisions. Request a free SEO consultation with an organic specialist today to learn more about how we can assist you.
SEO and Digital Marketing FAQs