Local SEO Services in Australia are divided into two parts: a practice that improves visibility and practice that improves ranking. When you ask Google a question, they respond with a list of links called SERPs (Search Engine Results Pages). People will only click the top 3-4 links in most cases, so being at the top, if not first, is critical. Relevance and authority, as evaluated by keywords, backlinking, and other techniques, are used by search engine algorithms to rank websites.
What Is the Best Way to Optimize a Website?
Technical Setup
Your website appears to you differently than it does to a search engine's "eyes." Google merely sees a block of text when you observe the formatting, photos, colours, and other visual aspects. The technical architecture enables the search engine to understandably parse, scan, and index content. This necessitates the following actions:
Keep URLs to a minimum.
Improve the speed with which a page loads (page speed)
Repair any broken links.
Create a sitemap and a robot.txt file to inform the search engine what to crawl and index (tells the search engine what not to index)
Remove content that is duplicated.
Content
For search engines to rank you high on SERPs, you must publish valuable content frequently. By assessing elements like keyword utilization, content length, and structure, search engines can decide whether your content is of high quality.
Keywords are crucial because they direct the correct people to your website. These are persons actively looking for something that only you can provide or a better version of what you can provide. Begin by determining the terms and keywords that someone searching for your product or service could use. After that, you'll want to do some extensive research on similar terms.
On-page SEO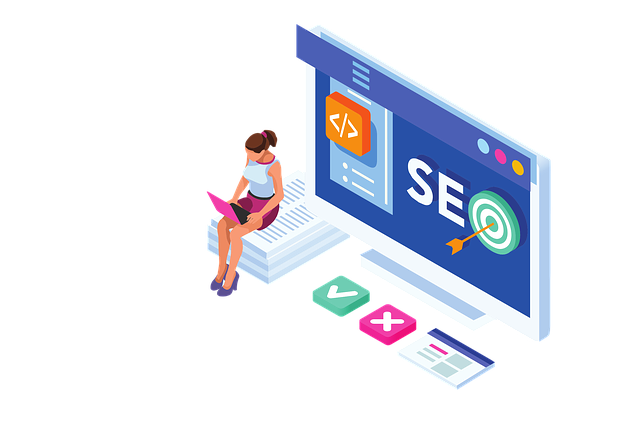 On-page SEO is another crucial component. Much of this has to do with the keywords you choose, but there's also some code involved, such as meta-titles and meta-descriptions. Include at least one keyword in the following components of your page to assist search engines to know where to rank you:
Title
URL
H1 tag for the title URL
The content's first paragraph
Image file names with meta-titles and meta-descriptions
Alternate text
Longer content is more likely to rank better on Google. As a general rule, don't write anything shorter than 350 words. But, more crucially, post consistently. Allowing extensive lengths of time to pass without producing new information is not a good idea.
Linking
Backlinks, often known as external links, are used to determine your authority. These are links from a third-party site that go back to your content. You want a mix of volume and trustworthiness. Consider launching a link-building campaign to get more reputable backlinks. This would entail the following steps:
Forum Participation
Interacting with sources on the internet and requesting features
Investing in long-term resources from reputable suppliers
Blogging as a guest
Internal linking is another important SEO Services in Melbourne, Sydney, Perth and all over Australia we are providing. This necessitates directing your reader to relevant stuff on your own site. This strategy helps search engines explore your site and a certain topic more easily.
We hope that this summary has helped you gain a better understanding of SEO. Contact us today to learn more about our services.